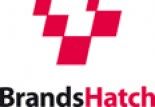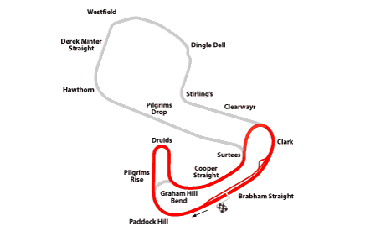 Renaultsport Trackdays - Full day
​
As the owner of one of the world's hottest hatches, we're sure that you get an enormous amount of enjoyment driving your car. Have you ever wondered how exciting it could be if you weren't restrained by the rules of the road?
Well, here's your chance to find out!
We have booked the Indy Circuit at Brands Hatch exclusively for Renaultsport customers so you can see exactly what your car is capable of.
Product Managers and Renaultsport experts will be on-hand to listen to your views and questions and share their experience with you.
What you can expect:
Arrive at around 8am for registration. You will also have the chance to book a session to drive one of our cars and receive instruction from a professional racing driver. This will be in either a Twingo Renaultsport 133, Clio Renaultsport 200 Cup or the new Mégane Renaultsport 250. Please note that as places are limited, all bookings will be on a first come, first served basis.
There will also be the chance to book additional tuition with an instructor in your own car when you book online. We cannot recommend this highly enough and this year we have reduced the price to just £10.
Registration will be followed by a full briefing, detailing all you need to know about how to get the most out of driving your car on the track. The briefing is followed by a tour of the circuit to familiarize everyone with the track, after which you can start to put theory into practice and get out on the track by yourself. With an open pit lane format, you can stay out for as long or as little as you like. As this is an exclusive Renaultsport event and we have limited the number of places available, which means that there are no sessions. With an hour's break for lunch, the day will come to a close at 5:00pm.
How much does it cost?
As we understand how passionate our Renaultsport customers are about their cars, we have subsidised the cost to make it as easy as possible for you to experience genuine track conditions in your car.

£189
Additional drivers are free. However, only the principal driver will have the chance to drive one of our cars.
Spectators are free but limited to one spectator per car.
Extra tuition is just £10
What you need to bring?
A full driving licence and a Renaultsport car*. We do advise that you fill up with fuel beforehand but there are petrol stations located nearby should you need some more on the day. Comfortable clothes and footwear suitable for driving are a must. Helmets are available for hire at £10 (plus £50 deposit) but feel free to bring your own if you have one already.
How do you book?
Please note that there are no refunds for cancellations. Please read the terms and conditions thoroughly before confirming your booking.
Look forward to seeing you there!