Discussion Starter
·
#1
·
Had a trip to Paul @ rstuning yesterday for a power runs, so with Paul setting up all the equipment my car went on the RR and a couple of runs later my little meggy kicked out 220bhp with just a air box mod, tbh I was slightly disappointed at the time with me having myself convinced it would be more, but looking back it's not to bad, with Paul leaving me to decide for ten minutes what to do and Paul having a quick bite to eat, I decided on a remap.
A remap and a couple of runs later and this is what was achieved...note that I was running really **** petrol and Paul advising me to use v power for better gains.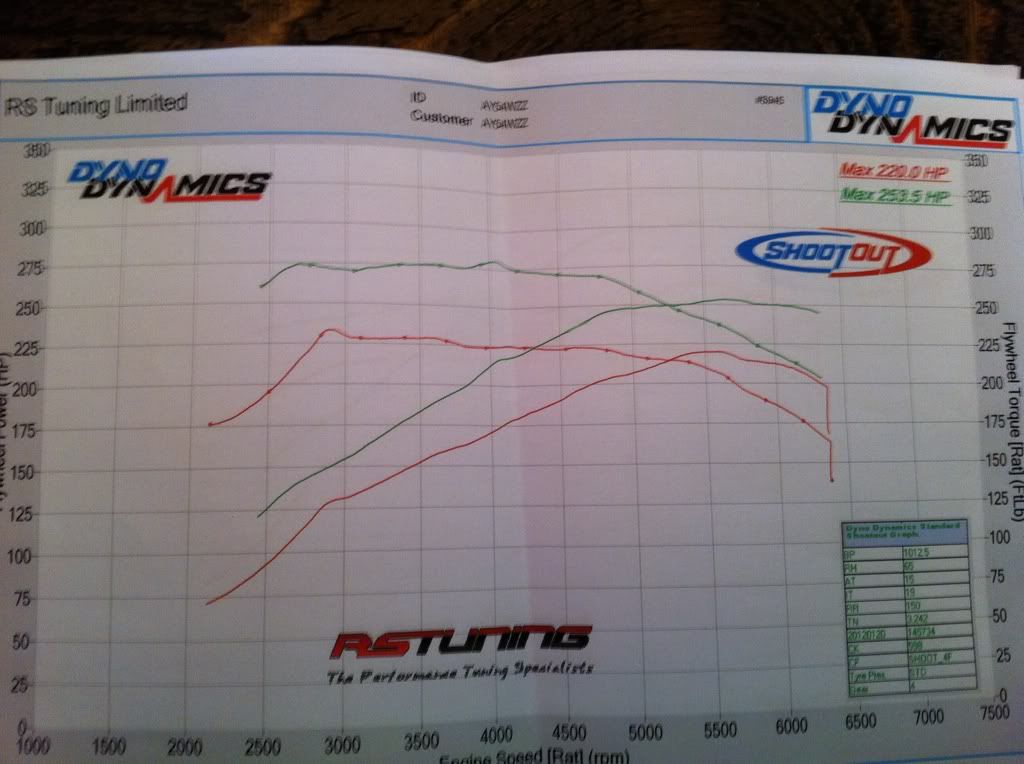 Really impresses with it and with Paul saying use better fuel and it will increase the bhp ever so slightly.
Just like to say a big thank you to all at rstuning and Paul for all his help.
Oh and with Paul's meg having work on it, it's looks to be set for a really good year. ( shame I didn't stick around to see it on rolling road)!!
and would love to know how it went??
Cheers again Paul.