Discussion Starter
·
#1
·
Just before Xmas, I had an incident with an Audi A3 which left me with this: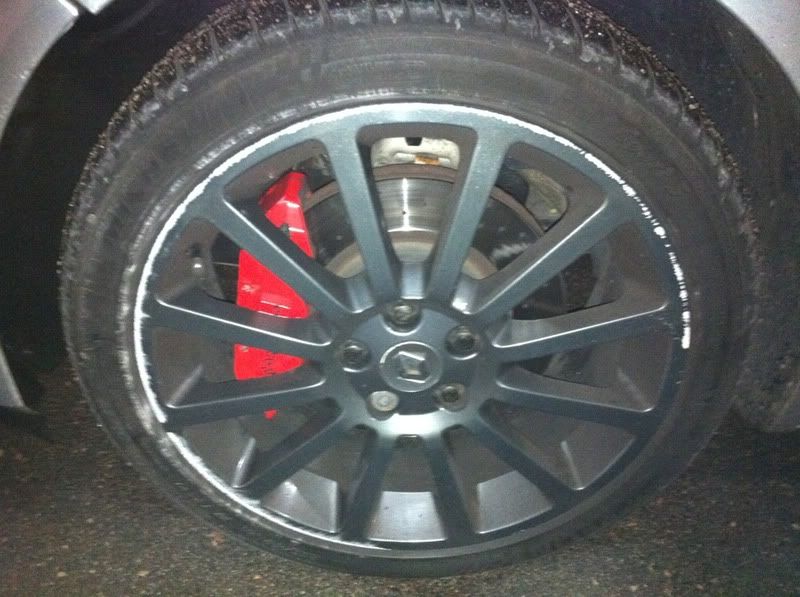 Given the snow and poor weather, I've held off having the wheel refurbed, plus find somebody convenient and nearby, with a good reputation and a decent price hasn't been easy!
Last week I went to Renault in Willenhall to buy a new wheel to replace a buckled wheel and stumbled across 'The Wheel Deel' (no website) who were working at the dealer, refurbing a few of the wheels on their cars. What impressed me the most was the 'oven' built into the back of his van, but also the fact that he had specific paint for different wheels (including RenaultSport anthracite, which most places won't match!), the amazing finish on the wheels he'd just done, and also his price! (from £35 per wheel!)
So, I got him round tonight to sort that wheel out. The entire process took about 90 mins or so, but the quality of the finish and the colour match is SPOT ON, I couldn't be happier!
Pic of the van and process:
Now I know it's not a 'proper' refurb etc, but for the convenience of someone coming to your house at 7.30pm and doing this on your driveway, I must say I'm pretty impressed. No hassle at all and a top bloke.
Here's the wheel now, excuse the state of my arches etc: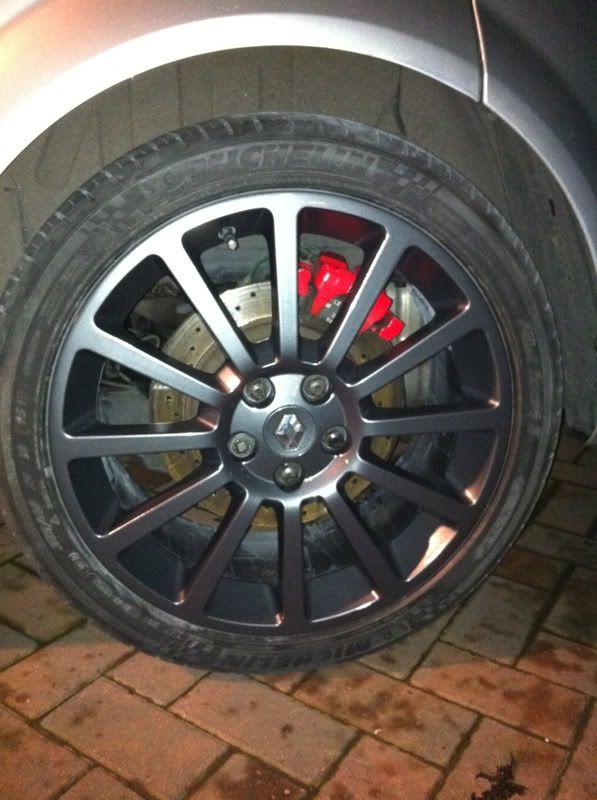 More pics to folllow tomorrow with a decent camera!
Contact details are: Alan @ The Wheel Deal on 07852 484 650
He's in Spain for the next few days though...
Cheers,
Russ.