Discussion Starter
·
#1
·
ok so put my car on the local dyno at east coust customs in lisburn, northern ireland, the plan was to get a figure on my local dyno so i can get a accurate befoure and after reading for when i add the ktec induction kit, however
at ktec on my coustom mapping session for my 690cc injectors i made 292.3 bhp and 320lbsft
today on the dyno this is how my graph looked after 3 runs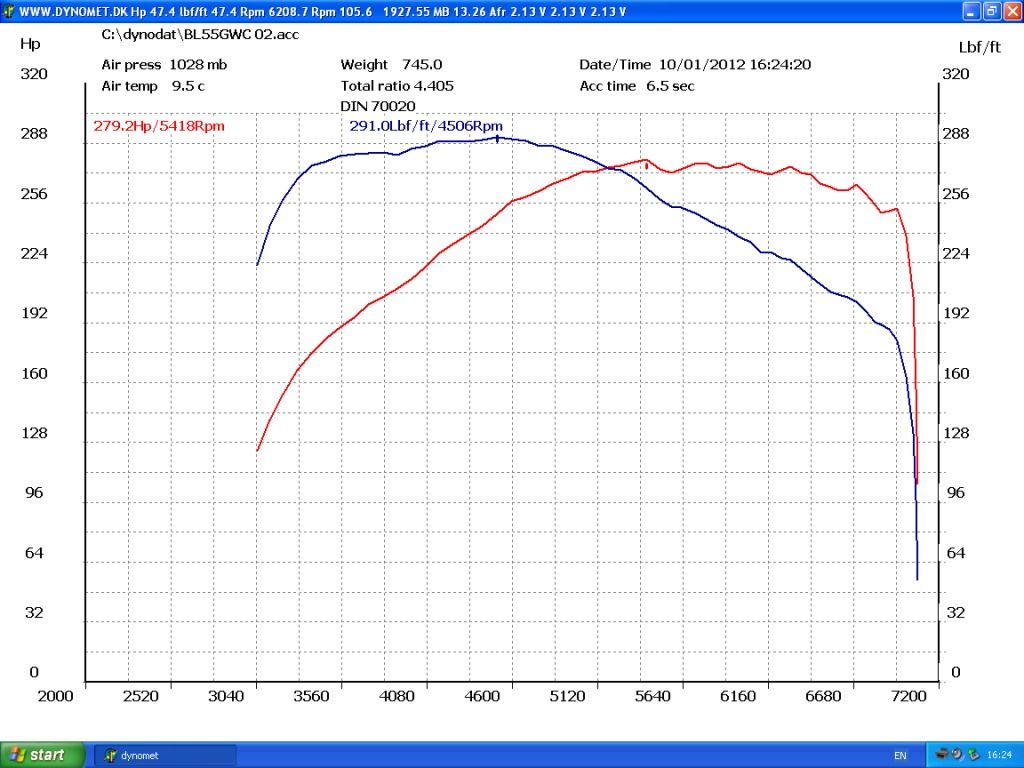 is it common for their to be that much variation between dynos? or something wrong for me loose power?
could it just be a poor dyno?
dose me graph look ok?
why dose their seem to be little wiggles at the top end on the power line?
the car feels as it always did, i havent noticed a drop in power and it all and runs fine
it was mapped on tesco 99 which it ran on today also.
any help please
thanks