Discussion Starter
·
#1
·
An update to my megane*
Not that long ago I was thinking of selling my inferno megane for another l200 until......it hit me!! To make me fall back in love with my megane I shall take a challenge and give her a make over.*
So the plans was*
New wheels/standard 225 wheels sprayed.*
New tyres
Spray job To certain parts
And couple of mods.
So to start off the process I did a few searches on this site to see what the top mod was...and rumour had it, it was this shirt shift linkage....so I got in touch with Andrewjeffs and ask nicely for him to supply me a linkage. It arrives a few days later and me and my skills :-/ wasn't up to the job so I asked a16pse (Steve) if could fit the part. Whilst the linkage was out Steve kindly did me the air box mod to which is another good mod, but heard mixed reviews one being heat soak, but it made my meg feel loads different combined with the short shift, I got the deep grunt and the quick shift in one swoop.*
Next Mod*
Next mod was to have new tyres fitted to my *new sparkled gloss black alloys, I know everyone is buying snow tyres but I can't afford to buy them,so I bought 2 Avon zv5 which are ****e.....and a couple of days ago brought hankook evo v12's, put hankooks on front Avon on back and seem to stick to road well.* Picture after i spent ages getting them to shine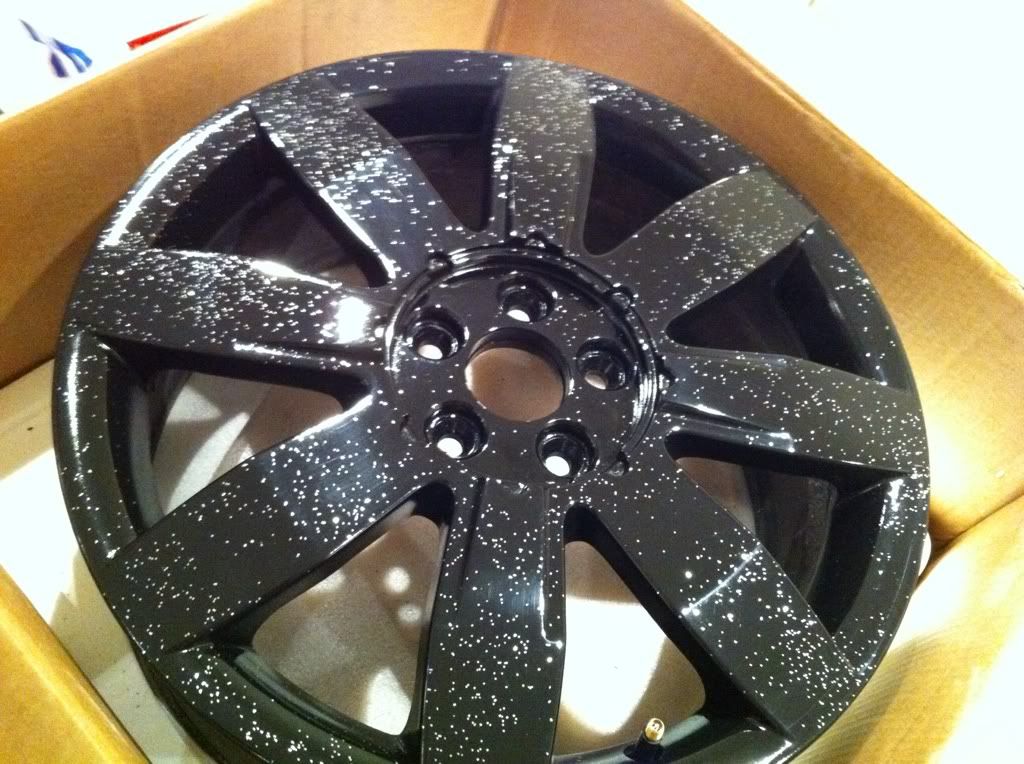 Another mod was k&n panel filter with forge air intake and dv.*
Pictures before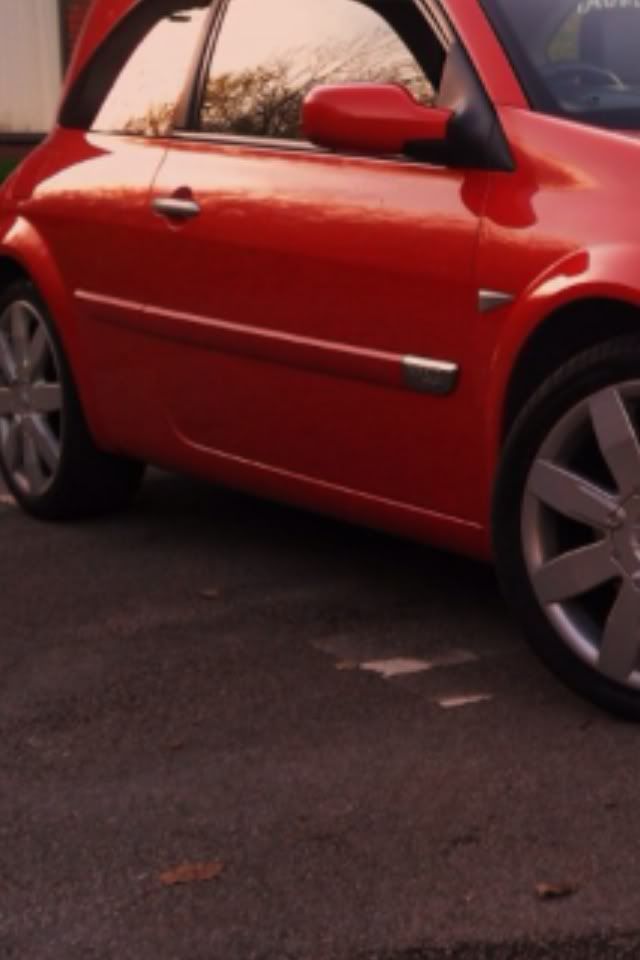 Right the fun begins*
The spray job BIG THANKS TO LEE COLEY for his handy spray skills*
1st- of all the diamond badges on the wheels sprayed inferno orange, which IMO look great.*
2nd- the mirror caps sprayed gloss black with a inferno in laqeur to give a orange sparkle affect and the same with the Renault sport badge on the boot.*
3rd- side strips was a dull orange so had them sprayed to gloss orange which suite the car loads better.*
I've also had the bullets done and are still in process , the bullet which was silver before will be inferno orange with gloss black lettering.*
Now after having most of the parts put back on with a few minor implications with a microwave and forgetting about the tape inside led us to put the letters back on for the Renault sport badge last, *to which not all badges are in the same place (well in our case anyway) *
This all done gives the car a much meaner look to the (once was an innocent inferno orange)
Having the parts put back on Thursday night and not being able to see them for the full affect, I will take the challenge of cleaning the girl after 2 week of rain,sleet and*
Any comments welcome also any criticism if dislikes.*
Pictures off new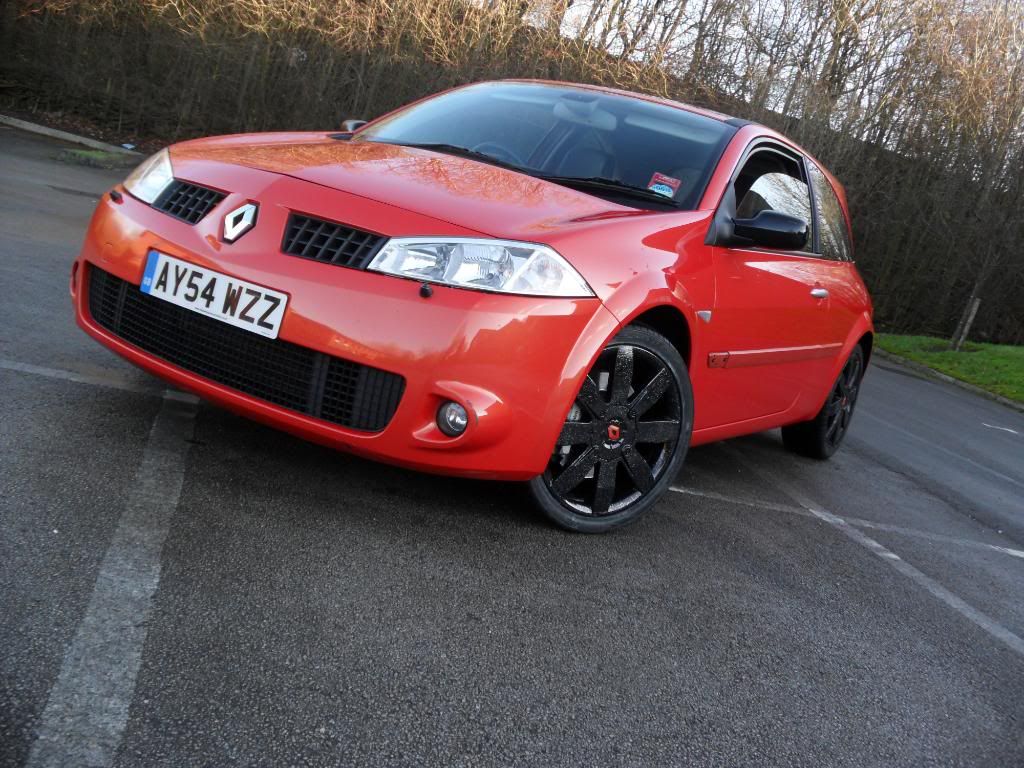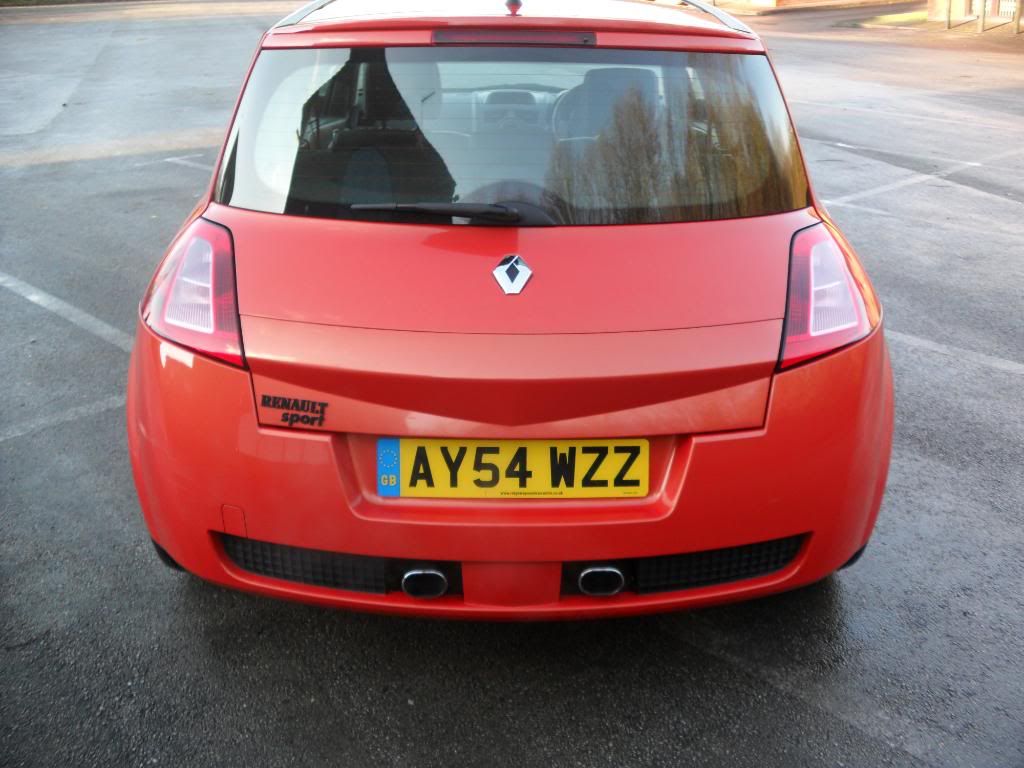 Hope you all like as much as me.*
Next
Seat cupra r splitter
Phase 2 lights. Possibly??