Discussion Starter
·
#1
·
Righty...with buying quite a few products over christmas and with santa bringing me a karcher for christmas i decided to give it a go.
So here are the products;
1st
I havent got any snowfoam so i gave the megs gold class shampoo a try.
I gave the car a quick pressure wash down, then put 2in of mega GC shampoo in the snowfoam bottle and fill to the top with warm water.
I didnt realise that you can change the thickness of the snowfoam until after i took these pics.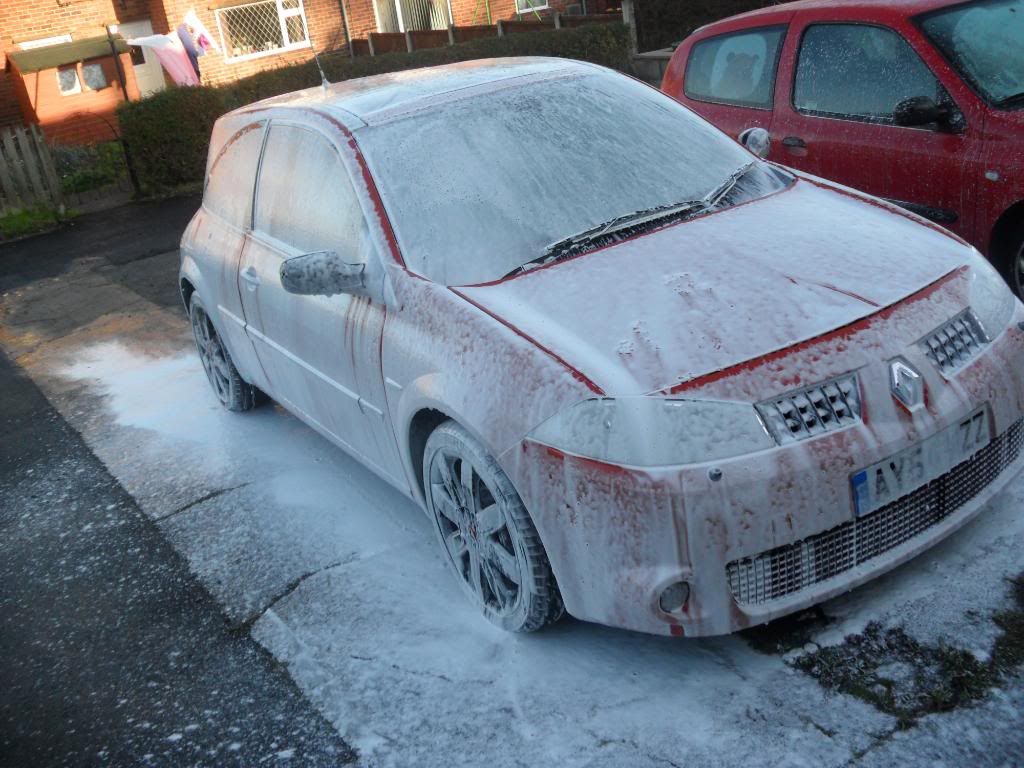 After i rinsed the snow foam off i realised that the megs shampoo lifted quite alot of dirt off.
my next step was to wash again using the two bucket system with one filled with a squirt of megs shampoo again and filled up with warm water and the other filled with just water, washed with a meguiars lambs wool mitt and dried with wash leather, not the best does the job for the time being.
I then waxed the car using gold class liquid wax again meguiars applied by foam applicator and buffed off with mircofibre cloth.
I then used megs nxt generation spray wax probably unnessacery but wanted to give over the top off the liquid wax,i applied by spray bottle and worked in until hazed and left for 5mins buffed off with microfibre. (no photos of these steps)
A quick spray over with megs ultimate detailer, sprayed on then buffed off again with microfibre cloth.
Now for the plastics and rubbers i used meguiars ultimate trim detailer, never used this before and with the plastics quite fadded along with the rubber window seals it brought back a dark glossy finish, not that greasy to so worked pretty well.
End results are;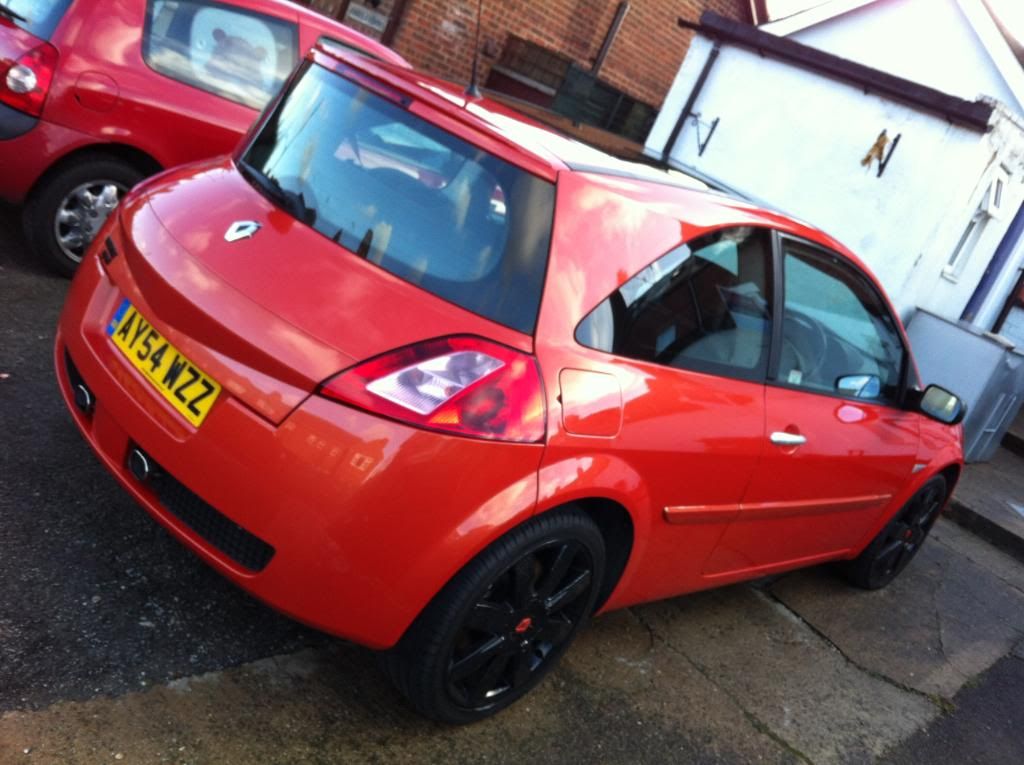 hope you all like, i know its not the best of the detailing malarky but for the first time i enjoyed doing it.
any comments welcome