hello people, i've had my 225 f1 about 2 weeks now and im deeply madly in love with it haha. ive joined up here since poobah joined and posted pictures of his meg on shed.
Its the most modern car i have owned and probably the nicest. after having a vts since 18 and a variaty of other cars. i went to the local car people sat in a meg and thought yeah why not. so a little saving and a trip to perth scotland landed me this.
On the trip back from scotland and into angelsey i managed 35/36 mpg and that was on cruise.
a couple from a visit to my friend in angelsey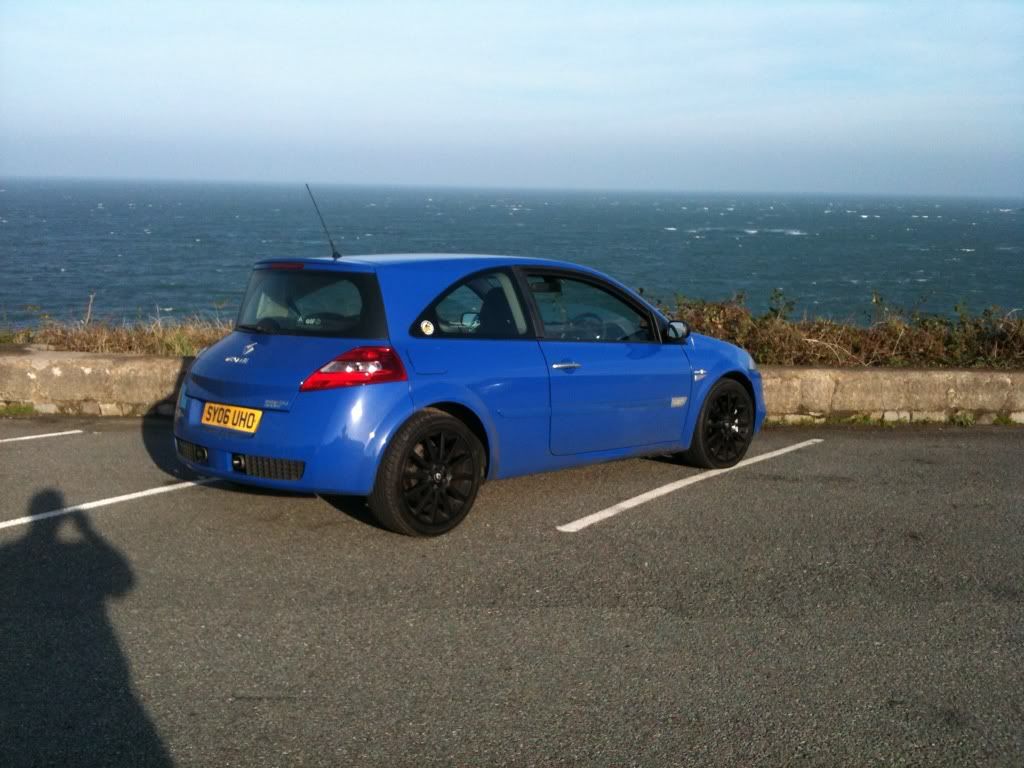 and a few from its recent polish and clean up.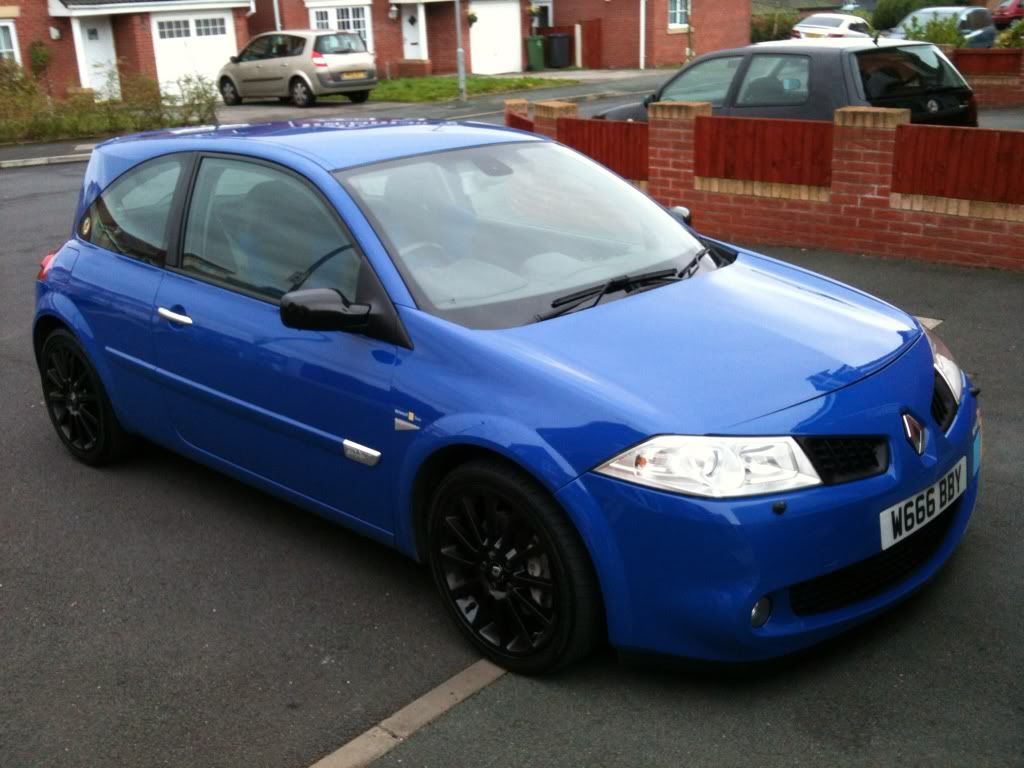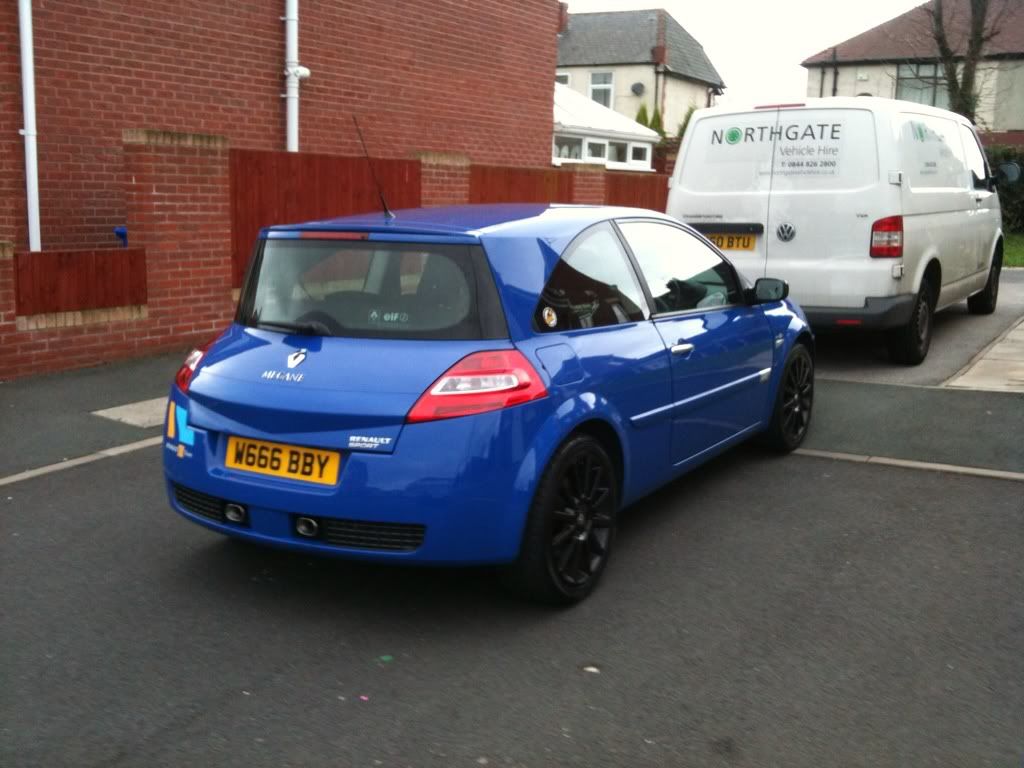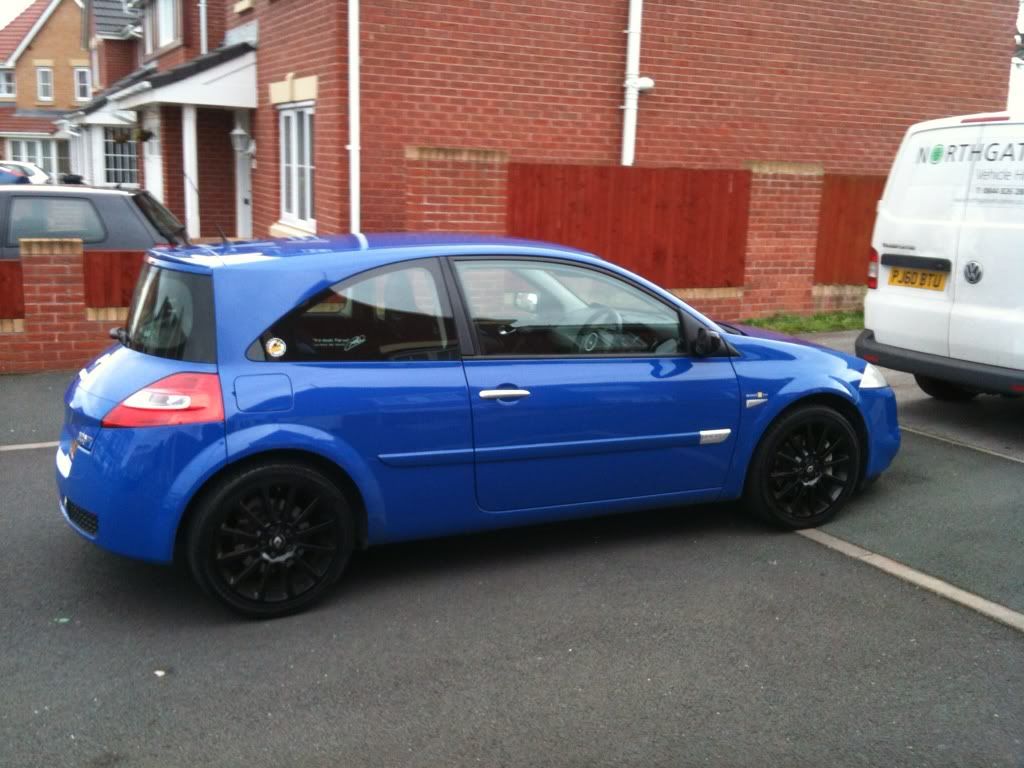 the car is fitted with a k&n but i have the standard airbox and im in 2 minds as to refit the standard airbox with the "mod" (which by the way im having the devils own job finding the guide on here)
i do feel the itch to tweek it slightly but nothin major. i dont fancy a louder exhaust just some different tips. i'm going to visit rstuning for a remap. i also want to change to silicone pipework as the standard stuff looks rubbish. what is the pipe called where a dump valve would be? is that the TIP?
another thing that has recently caught my eye is the forge recirc valve, if i have a remap done with the standard one, will it leak boost? ive read that on cupraR's this can be a problem. does the same apply? i deffinatley dont want a dump valve cant stand the noise.
any way sorry for the bit of a ramble. ill keep reading and hopefully learning.
thanks
Andrew