Discussion Starter
·
#1
·
After many months I've finally found the time to put the car on the dyno. Quite pleased with the results!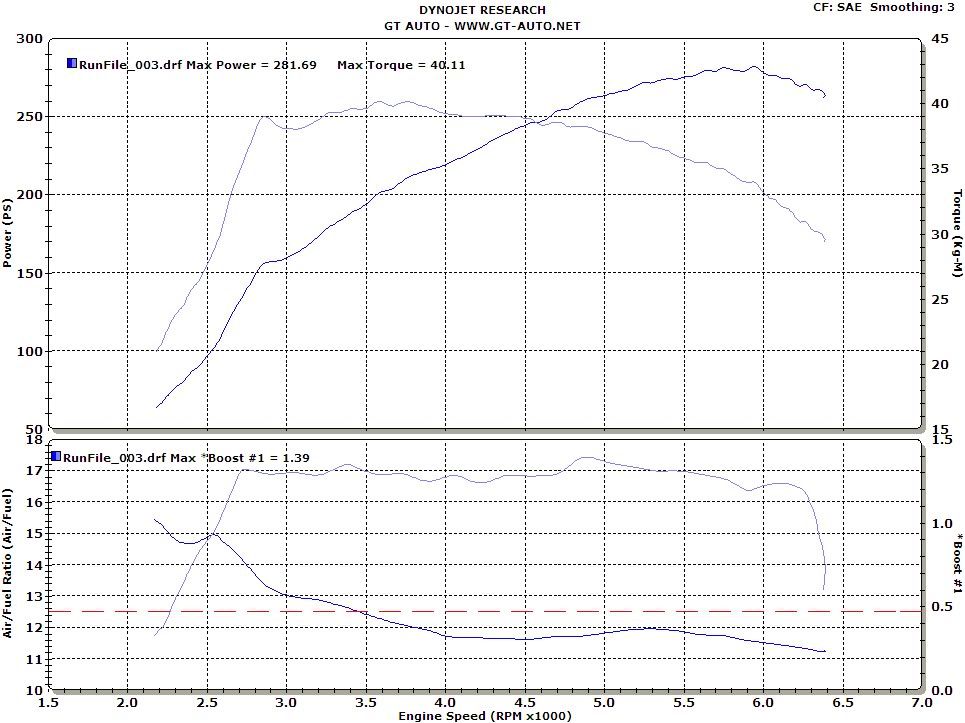 Mods are:
1. BMC panel filter
2. KTEC 3" downpipe
3. Custom-made 3" exhaust
4. Fastchip Stage 1 remap
281hp at the wheels (or 323hp at engine if you factor 15% losses). Torque 393Nm.
Very nice boost control at about 1.3 bar all the way to 5500rpm before it starts to taper off. Smooth air-fuel ratio curve. Running a bit on the rich side but that's safe and I prefer it that way.
I might invest in a Stage 2 remap later and see how much more Henk can squeeze from the stock turbo.
redd